Previous same topic,
Part 1
,
Part 2
,
Then Part 3,
If u happen 2 b in Danau Kota Area, there are still a good offer u must grab!!!
It's a happy hour for Bakeri Pistachios where dey sell all their bread minus 20% discount.
Wow that's a huge relief 4 all of us who is sick with the petrol price of RM2.70.
But a limited time period only from 9pm to 10.30pm.
Picture below is the façade of Pistachio Bakery.
But where is the location?
Map of Pistachio Bakery.
Basically its located in a row with 7E Danau Kota, KK Mart next to Klinik Danau Kota.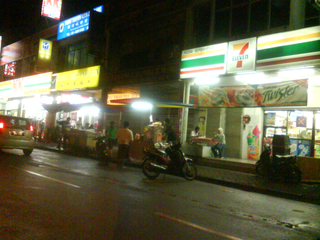 For those up u who want 2 go 2 "Up Town" Danau Kota why not grab a bite from them. Honestly their bread is better than Roti Boy, Bread Talk, Bread Story or bla bla Bread.
Technorati Cosmos: other blogs commenting on this post