Some of us may know diz place, MZ Darul Naim, its famous if u want 2 dine in a decent Kelantan Foods.
For 2 pax it will cost u aorund RM20 to RM30. Why people addicted to this place?.. I guess becoz of the "Budu" & their famous "Daging Bakar" & not forgetting "Daging Cincang".
Its like a syndrome where for me in a month at least I've to be there, once, enjoying a decent meal.

Tapi seriously makanan dey all memang sedap. Its not particularly for Malays, its a mix ratio of races who patron their outlet.
Its like a must if u want to try out Delicious food in Kampun Bharu, KL.
Here is the map to MZ Darul Naim, other landmarks adjacent to them are, Koperasi Polis, Wisma Zakat.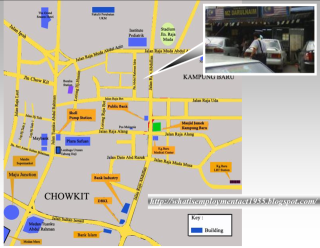 maps 2 MZ Darul Naim



the famous MZ Darul Naim



d front look of MZ Darul Naim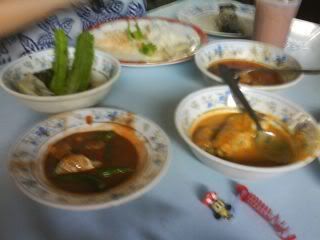 a plate of gulai lemak, BUDU, a plate of ulam-ulaman & daging cincang.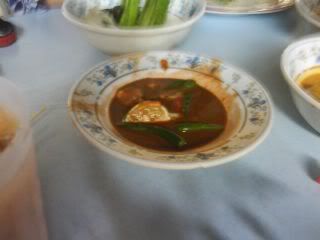 a plate of BUDU, which is a must when u dine-in here.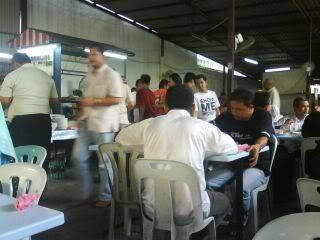 inside MZ Darul Naim, the stall is where u collect yr rice.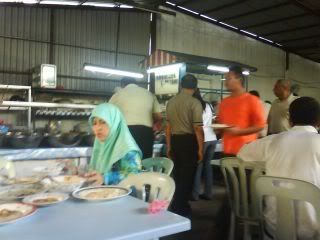 inside MZ Darul Naim, choices of lauk-pauk.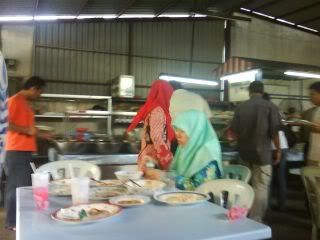 inside MZ Darul Naim, choices of lauk-pauk.

and d best part all the dishes is served to u, "makan lauk berhidang", where to get dat kind of service nowdays, where more food operators goes for buffet or counter style or self service.
The best part is when you want 2 pay for the bill, d Haji will come 2 yr table & start counting, but till now i couldn't understand his calculation, its always stagnant for 2 pax at RM25. If 3 person i've to pay RM 35, mayb dats not d best part of dining in MZ Darul Naim but their delicaous food silent u up.



pic of the Boss of MZ Darul Naim