It was difficult 2 get out of bed morning at 6:30.
Dat's really d hardest part – tarik selimut tido balik is still d best part.
But u need 2 motivate yrself,


Reality Bites….best movie ever by Winona Ryder


Oil continues slide — down $10 in last two days (dats d best motivation diz week)
After that, it seems 2 get much easier.
Once I'm up, I really enjoy d morning.

HOWEVER, it all may not have happened if I had not set myself up 4 success.
When the hand phone alarm went off, I told myself dat all I had 2 do was jz go into d bathroom.
That's all.
Once there, I knew I just had 2 put one foot in front of d other through a plan that was already in place.

But what is my plan? "

my determination to succeed in down cycle of our economy

".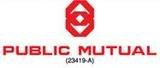 U can set yrself up 4 success or set yrself up 4 failure.

In what ways,
even small ones, can u ensure dat u will successfully execute yr plan?
For me:
- have all d names and numbers of my booking calls laid out by d phone.
- make up my briefcase d night be4 & put it on d passenger seat.

It's easy 2 execute a plan if one is already in place
- already laid out for u.

How will you set yourself up to succeed today?



A video for your morning rush….





"You don't pay the price of success, you enjoy the price of success."


Copyright 2008 www.yourdailymotivation.com
Reproduce freely but maintain Copyright notice.